Foxboro là một nhãn hàng thuộc tập đồng Schneider, chuyên cung cấp các thiết bị đo lường, các thiết bị được Aubase cung cấp: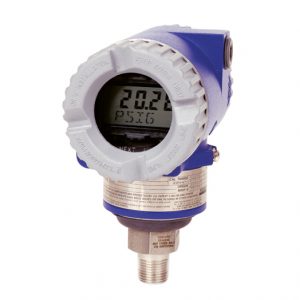 Absolute & Gauge Pressure Transmitters
IAP10, IAP10S, IAP20, IGP10, IGP10S, IGP20, IGP25, IGP50, IGP60
Absolute & Gauge Pressure Transmitters. Foxboro's intelligent, two-wire pressure transmitters measure absolute pressure and transmits a 4-20 mA, 1 to 5 Vdc, or digital output.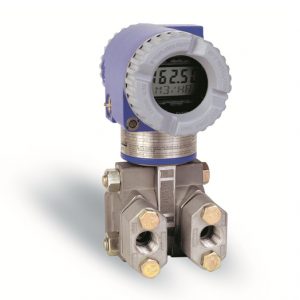 Differential Pressure Transmitters
IDP10, IDP10S, IDP15, IDP25, IDP31, IDP32, IDP50
Differential Pressure Transmitters. Since 1948 when Foxboro invented the first d/p cell transmitter, their differential pressure transducers and transmitters have become industry standards. Today their IDP Series intelligent two-wire transmitters are still leading the industry with a complete offering of measurement ranges, static pressure ratings, materials, analog and digital communications, and premium performance.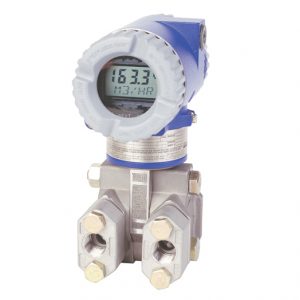 Multivariable Pressure Transmitters
IMV25, IMV30, IMV31
Foxboro's multivariable pressure transmitters developed by Foxboro supply pressure, differential pressure and temperature measurement in a single instrument, taking full advantage of digital communications for multiple measurements.
Using Invensys multivariable transmitters, you can minimize the number of transmitters and process penetrations and see significant savings for purchase, installation and maintenance.
84C, 84F, 84F-NPT, 84S, 84W
Foxboro vortex flowmeters are the highest-performing flowmeters on the market. These instruments are designed to be flexible and reliable in harsh process environments.
No other vortex flowmeter measures up for accuracy in liquid, gas and steam for temperatures up to 430ºC / 800ºF.
New Model 84C is available with built-in temperature compensation for saturated steam and custom liquids.
Patented flexibility tuning improves accuracy under every operating condition. Additional benefits include real-time Reynolds number correction; correction for piping effects; adaptive filtering for noise rejection at varying flow rates; automatic low-flow cut in; tunable for specific operating conditions; and K-factory-corrected for temperature. They also have DirectSense™ technology: Performance and reliability backed with a lifetime sensor warranty.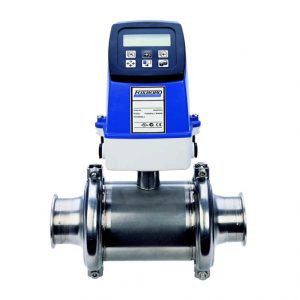 9500A MagPLUS, 9600A MagPLUS, MAG2, IMT25, IMT96, IMT30-31-33 MagPLUS
Magnetic flowmeters are designed to fit a wide range of applications, including water, slurries, chemicals, pharmaceuticals and foodstuffs, in a wide range of industries. Foxboro magnetic meters are a reliable flow measurement solution with a lower cost of ownership and maintenance, with field-proven stability to maximize the availability of flow measurement.
The IMT25 is a magnetic flow transmitter with a pulse DC technique for standard application in the Water & Wastewater industry and Process industry.
The IMT96 magnetic flow transmitter uses the Foxboro"s patented eX-Pulse coil excitation method for the most difficult applications such as slurries, pastes, pulp stock and non-uniform solids.
The MAG2 Series flowmeters are based on field proven two-wire, loop powered technology for standard application in the Water & Wastewater industry and general purpose for Chemical and Process industries.
Flowtubes and accessories are also available, refer to literature.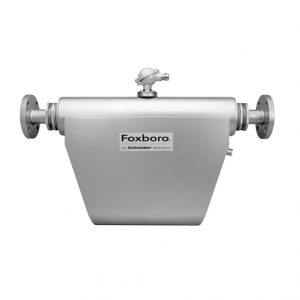 CFS10, CFS20, CFS25 Flowtube, CFT51, NOCT60A
Foxboro's Coriolis flow transmitters handle measurements that cause other Coriolis meters to fail. They overcome problems associated with entrained gases, empty tube conditions or flash-prone fluids and fully realize the promise of Coriolis measurement to achieve high accuracy, eliminate downtime, avoid workarounds and keep profits flowing. CFT51: Coriolis digital flow transmitter
CFS10: Single-path flow system available in sizes 1/8" to 2" CFS20: Dual-path system available to 3" CFS25: In-line design available to 2″ NOCT60A: Net Oil Coriolis Transmitter with integrated Realflo® computation software Custody Transfer Indicators and printers to complete an NTEP certified custody transfer system.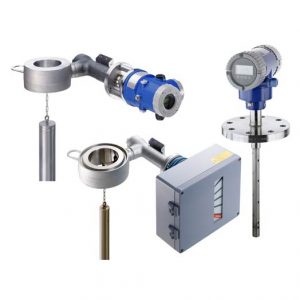 244LD, 244LVP, 167LP, 204XX, LG01, LR01
Radar and Buoyancy Transmitters that provide level measurement solutions in a variety of process applications.
LevelWave Series Models LR01 and LG01 Radar level measurement devices offer accurate reliable level measurement for the widest choice of installation and applications.
The LevelWave Radar Series is state-of-the-art measurement technology combined with robust and durable instrumentation. Each device has a unique 360-degree rotation, which allows for side or top mounting as standard, making it much simpler to fit into an existing space. For greater ease, all LevelWave instruments feature a user-friendly external display, offering easy, intuitive configuration for a new operator. For further effortless operation for busy engineers, there is an option for full digital remote electronics up to a distance of 100 meters.
Foxboro's intelligent buoyancy transmitters are designed to measure liquid level, interface or density of liquids based on the Archimedes buoyancy principle.
Easy remote configuration and supervision with PC or HART terminal or by using the local keys. Total I/A Series measurement integration is possible through HART, PROFIBUS or FOUNDATION fieldbus communication.
The transmitters are approved for use in hazardous areas and SIL applications.
Accessories are required for operation and mounting. See 204xx Accessories for Level Transmitters.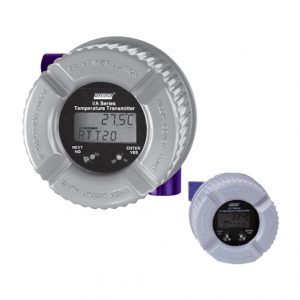 Temperature Sensors & Transmitters
RTT15, RTT20, RTT30, RTT80
Foxboro temperature transmitters provide reliable and dependable solutions for the most demanding temperature applications in the process industry. This reliable temperature transmitter family increases the availability of your plant while reducing the cost of ownership through diagnostics, easy configuration tools and unmatched performance.
Foxboro temperature sensors and thermowells provide reliable and dependable solutions for the most demanding temperature applications in the process industry. These reliable accessories increase the availability of your plant while reducing the cost of ownership through diagnostics, easy configuration tools and unmatched performance. Foxboro by Schneider Electric can also provide Wake Frequency calculations for correct thermowell selection.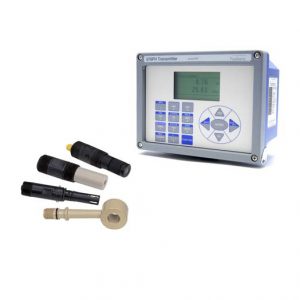 Process Analytical Sensors & Transmitters
871PH, 871A, EP462, PH10DolpHin Smart, PH12, 871CC, 871CR, 871EC, 871FT, EP307B, EP307Q, EP402, FT10, 871DO-C, EP459A, 873PH, 875PH, 876PH, 873CC, 873RS, 875CR, 876CR, 873EC, 875EC, 876EC, 873DO, 
For more than 40 years, Foxboro has supplied robust, accurate, high quality liquid analytical instrumentation to a wide range of industries, such as chemicals, food and beverage, pulp and paper, metals, semiconductor, power generation, water and waste, and many others. These instruments include pH meters, pH sensors, pH analyzers, and conductivity sensors.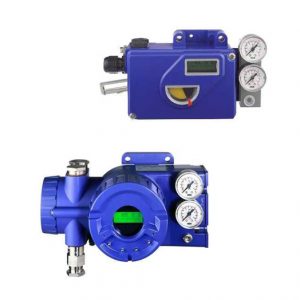 Valve Positioners & Converters
SRD991, SRD960, SRI983, SRI986, SRI990, E69P, SRP981, P91PA, IP26, E96F, VALcare, PST
Foxboro Positioners, easy to install, control and monitor on any type of pneumatic valve actuators with the highest diagnostic level. With a complete range of accessories, valves can be fully equipped and your process optimized at its best.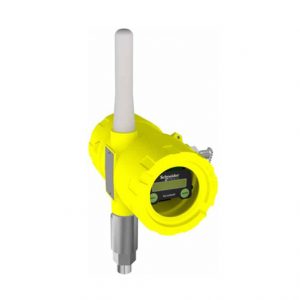 Accutech Wireless Measurement
BR10, GP10, GL10, TC10, AI10, AV10, TM10, VC10, 4AO,
Battery-powered wireless sensor networks
Accutech Schneider Electric fully integrated, battery-powered, rapid-deploy wireless instrumentation for measuring and monitoring data in challenging environments.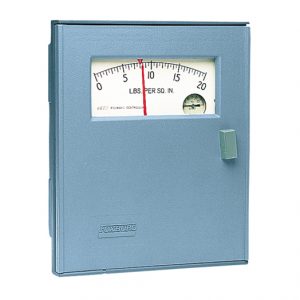 43AP, 43APG, 15A, 13A, 13H, 11DM, 14A, 11GM, 11GH, 11AL, 11AM, 11AH, 15F,13F, 13FE, 13DMP, 13DEMP, 167LP, 12A, FRS, 40P, 40M, 130M, 130P, 130F, E69F, E69R, P417, 752R, 763R, E27R, 740R, 6100AF, 6180AF
Foxboro pneumatic instruments for precise, easy to maintain measurement, control and recording of flow, temperature, pressure and liquid level
Pneumatic Instruments for: